Victoria's container garden is growing well! Look at her tomato plant, it now has 6 or 7 flowers and she is very excited!
Her herb pot is doing very well also. Last week when I made a roast chicken I snipped off a bunch of sage leaves and some lemon basil leaves to tuck under the skin. Mmm it was goooood!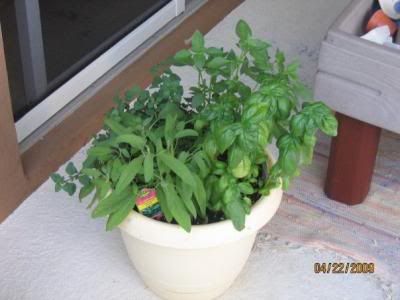 Her bell pepper pot and string bean pot are growing too!