So I was in a baking kind of mood and all the Whole Wheat English Muffins were gone and the family was asking for more.
I made the
Whole Wheat English Muffins
that I had previously posted. But did not have enough whole wheat flour, so I subbed 1 cup of bread flour as noted in the recipe.
They also came out really well. I did cut them a bit bigger this time.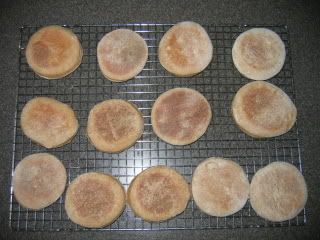 Doesn't this look really yummy???