Yesterday I knew I had some chicken to cook. While I was at the store I picked up some sour cream, cheese, salsa and flour tortillas.
I ended up making fajitas. I had a couple orange and yellow peppers and half an onion. When I make fajitas, I love this marinade.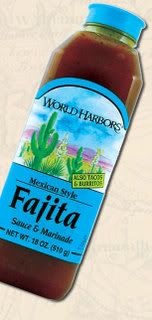 They have a whole line of great marinades.